The Future of Digital Marketing.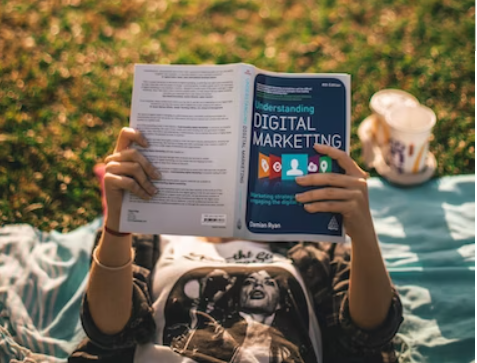 Introduction
The digital marketing landscape is changing fast and frequently to the extent that it has become impossible to fathom the future of digital marketing and more specifically in terms of opportunities available. In the years gone by, we have seen the emergence of new technologies, which can be described as a sort of backlash in social media while influencer marketing has matured to become a powerful and viable marketing channel. Essentially, digital marketing can be seen as an evergreen industry where change is the only constant. Entrepreneurs and marketers must therefore stay on top of the latest developments in the industry. Through this, they will adapt their marketing approaches by embracing the tactics and technologies of tomorrow and doing away with the duds. Today's digital world has become an integral part of our everyday lives. We had thought the world is heavily digitized until it went from offline to online during the COVID-19 pandemic, something that had a significant impact on our digital marketing landscape. Moreover, it is important that marketers remain in touch with the latest trends and to future-proof their strategies for social media marketing. The following are some of the trends expected to define the future of digital marketing:-
Voice-Powered Everything
Smart speakers and "assistants" are defining the future of digital marketing. These devices have been around for some time although they began taking off in 2017. Essentially, people have been losing the self-consciousness they had in talking on their phones as new consumer devices continue to emerge in the market such as Google Home and Amazon Alexa.
The trend being witnessed in mobile is not about to stop growing. In essence, hands-free technologies are becoming a standard way for users to choose in the process of interacting with various devices. Statistics have shown more than half of the entire search queries can be powered through voice search.
With significant growth in voice-search-powered smart devices, more opportunities have emerged in the market for those owning them. For instance, Amazon has spotted the opportunity and began to offer cheaper Kindle devices while agreeing to receive marketing communications.
Advanced Chatbots
The future of digital marketing lies in advanced chatbots. As artificial intelligence (AI) technology continues to develop, chatbots have become useful as a form of marketing channel and customer support tool. During the past years and for many audiences, chatbots have come across as inauthentic, annoying, and disruptive.
And as machine learning and AI advance, chatbots are becoming better at providing useful solutions which target the user's individual needs. Data from Facebook shows about 56% of shoppers prefer sending instant messages rather than calling a support line. Further, if your customer cannot receive an answer about your products and services quickly, they would rather bounce than go ahead to pick up a phone and call you.
As such, a chatbot remains one of the best ways of delivering instant answers to customers and prospects and allows you to close sales that would otherwise go astray.
Artificial Reality, Virtual Reality, and Interactive Content
There is a significant growth in artificial reality which has led companies to incorporate the trend in their activities. AR remains key to the future of digital marketing and has allowed consumers to see products in 3D before making their final decision concerning whether or not they should purchase a particular product. Through AR, customers do not have to leave their homes because this platform has provided them with the experience of shopping through artificial reality in person.
Just like AR, virtual reality will see an increase in marketing use as look into the future of digital marketing. Through virtual reality, companies will create an illusion about in-store shopping for their customers through devices like VR glasses.
Consequently, interactive content is helping marketers find new ways of keeping consumers interested in their products and services. Other approaches such as polls, online quizzes, and shoppable posts will become dominant in eCommerce social media forums and websites.
Marketers are working on attracting user attention because of increased online usage. However, it's important to ensure a brand is creative and can stand out from its competition.  Establishing interactive content that can match the identity of your brand and its ethos can significantly help. Thus, interactive content will also define the future of digital marketing.
The Rise of Influencer Marketing and Shorter Video Content
Influencer marketing continues to become popular, especially in the social media space. It recently surpassed print marketing in terms of popularity, especially on the Google trends. Additionally, influencers with a massive fan-following are not the only ones enjoying the popularity of their brands but those micro-influencers with limited followers and higher engagement amongst the audience. If you want to find reliable influencers, utilize influencer discovery platforms that will assist you to analyze various profiles and figuring out their credibility. It helps you ensure the process of getting an influencer becomes extremely simple.
Marketers had predicted that video content would become the main form of visual content generation for ad campaigns. Today and going into the future of digital marketing, the shorter the video, the better it becomes for marketers to get the attention of the audience. Ideally, it takes only 10-15 seconds for viewers to decide whether they have an interest in that content or they would rather leave it.
The two main ways of utilizing video content that has recently risen and continue to rise in popularity are TikTok and Instagram. TikTok is becoming the main source of video content after the launch of the TikTok business which has allowed for the implementation of paid ads. On the other hand, Instagram Reels are increasingly gaining popularity with businesses and heavily impacting the traffic flow to the Instagram accounts even as video content continues to become popular.
Conclusion
At Rubedo.ai, we constantly test, discover and implement new platforms, technologies, and growth hacks to ensure clients get the benefits of our engagement. We have combined data-driven approaches with creativity and innovation and continue to push for new solutions for every project. You can grab this chance to learn more about email marketing services, generation of social proof notifications, online review management tools, chatbot solutions to capture leads, data extraction, getting the registered domains, lead generation (getting new emails of companies and individuals), and much more. From Rubedo, you should be able to leverage some of the most advanced solutions for your brand as you plan and execute your future digital marketing strategy.
April 11, 2023